Select Your Location From Dropdown List
Lastjourney Blog
The Last Journey: An Insight into Funeral and Cremation Procedures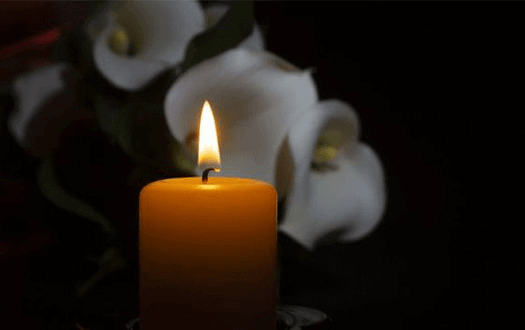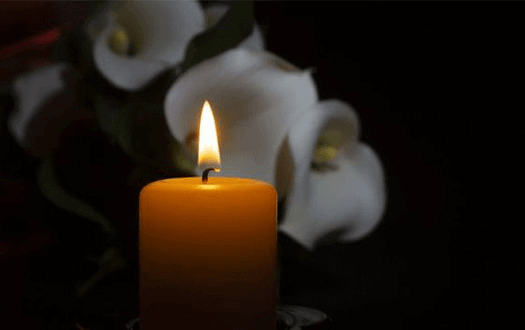 Losing a loved one is never easy, and saying goodbye can be overwhelming. At Last Journey, we understand the importance of honoring the life of the deceased and providing closure for their loved ones. Our funeral and cremation services are designed with compassion and empathy to ensure that every aspect of the end-of-life journey is handled with care.
Our team of experienced professionals is dedicated to guiding you through this difficult time, offering support and comfort every step of the way.
Honoring the Departed with Funeral Services
At Last Journey, we understand that the loss of a loved one is a challenging time. That's why we offer a range of funeral services to help you honor the life of your loved one and provide closure for yourself and those around you.
Our funeral services include casket selection, embalming, and funeral planning. Our experienced staff can also assist with embalming, ensuring your loved one looks their best for their farewell. And our funeral planning services can help you create a personalized service that truly celebrates the life of your loved one.
A Tender Farewell: Funeral services are vital in bidding a final farewell to our loved ones. We recognize the significance of this ritual and strive to create an atmosphere of utmost respect and honor.
Hearse Van Arrangements: A dedicated hearse van is provided to transport the deceased from the place of death to the funeral location.
Funeral Planning and Arrangements: We assist families in planning and organizing every aspect of the funeral, from selecting the prayer hall or venue to arranging floral decorations and seating accommodations for attendees.
Religious Guidance: To ensure that the funeral ceremony aligns with the family's religious and cultural beliefs, we provide experienced holy priests or pandits who guide the family through the appropriate rituals and customs.
Emotional Support: Understanding the emotional vulnerability of grieving families, we offer compassionate support throughout the funeral process, providing a shoulder to lean on during these challenging times.
Embracing the Circle of Life with our Cremation Services
At Last Journey, we offer various cremation services, including traditional cremation with urn selection, ash scattering at sea or on land, and even eco-friendly options like water cremation.
One of the benefits of choosing cremation as a funeral option is its eco-friendliness. Cremation has a smaller carbon footprint than traditional burial methods, making it a more sustainable choice for environmentally conscious people. Also, cremation can be more affordable than traditional burial, which can involve costly expenses such as caskets and burial plots.
Embracing Cremation: Cremation has become an increasingly popular choice for the deceased's final disposition. It is a ritual that symbolizes the transition of the soul from the physical realm to the spiritual world.
The Last Journey's Approach to Cremation: We recognize the importance of conducting cremation ceremonies with reverence and sensitivity. We provide a comprehensive range of services to ensure a dignified and meaningful cremation process.
Professional Cremation Facilities: We can access state-of-the-art cremation facilities with modern machines. These facilities uphold the highest cleanliness, efficiency, and environmental responsibility standards.
Preserving the Memories: Besides the cremation, we offer various ways to honor and remember the departed. We provide options such as memorial services, customized urns, and keepsake jewelry, allowing families to create lasting tributes.
Ensuring Safety and Preservation with our Dead Body Freezer Box Services
We understand that preserving the dignity of the deceased is of utmost importance. That's why we offer a range of dead body freezer box services to ensure your loved one is handled with the utmost care and respect.
Our freezer boxes come in various sizes and types to accommodate the needs of each case. We provide sturdy and secure freezer boxes to preserve the body while maintaining integrity.
Ensuring the Deceased's Safety: We understand the importance of preserving the deceased's body until the funeral or cremation. To fulfill this requirement, we offer dead body freezer box services.
Features of Dead Body Freezer Box Services: Our dead body freezer boxes provide a secure and controlled environment to prevent decomposition and ensure the preservation of the deceased. Key features of their services include:
24x7 Availability: Our dead body freezer box services are available round the clock, ensuring families can access them whenever needed, without any delay.
Doorstep Delivery: Understanding the situation's urgency, we provide doorstep delivery of the freezer boxes, ensuring a seamless and convenient experience for the family.
Expert Guidance: Our professional team offers guidance on operating the freezer boxes, including temperature settings and maintenance, ensuring families can use the equipment with ease and confidence.
Prompt Support: In case of any issues or concerns with the freezer box, our dedicated staff is readily available to provide immediate assistance, ensuring the family's peace of mind.
A Respectful Journey with our Dead Body Transportation Services
At Last Journey, we understand that transporting a deceased loved one is a sensitive matter that requires utmost care and respect. We offer local and international transportation services to ensure your loved one is transported safely and efficiently to their final destination.
Ensuring Dignified Transportation: When transporting the deceased from one location to another, we prioritize providing a dignified and respectful journey for the departed soul.
Hearse Van Transportation: We provide hearse vans specifically designed for transporting the deceased. These vans are equipped with appropriate facilities to ensure the safety and respect of the departed.
Mortuary Vans: In cases where long-distance transportation is required, we provide mortuary vans that maintain the necessary conditions for preserving the deceased during the journey.
Trained Staff: Our transportation services are carried out by trained professionals who understand the situation's sensitivity and handle the transportation process with utmost care and empathy.
Last Journey's funeral and cremation services provide a compassionate and dignified way to honor the lives of those who have passed away. From funeral planning to casket selection, urns, and ash scattering, our services offer a range of options to suit every need and budget. Our commitment to honoring the departed, supporting grieving families, and ensuring dignity and respect sets them apart.
Related Articles
Leave a Reply
Your email address will not be published. Required fields are marked *