Select Your Location From Dropdown List
Embalming Services
We understand the importance of preserving your loved one's dignity and respect throughout the entire process, and we are committed to upholding those values in everything we do.
1,000+
Successful Services
Steps To Be Done
Effortlessly plan a dignified farewell with our 3-step process - Quick, Reliable, and Hassle-Free.
Testimonials
The services provided were exceptional. They took care of everything and made sure our loved one was laid to rest with dignity.
Monika Sharma
Funeral Services
Despite the COVID situation in Delhi, your team organized for a dignified and graceful farewell of my mother.
Ruchi Sharma
Funeral Services
I am so thankful for the caring and professional staff they made the process much less overwhelming.
Anirudh Das
Funeral Services
Embalming is a way of preserving your loved one from decomposition by injecting chemicals and solutions. Though it is a personal choice, the intention is generally to make the lost one look suitable for a religious ceremony or funeral service. Embalming services are mandatory in case the body is to be transported by train or by air. Another reason for choosing to get your loved one embalmed is to spend more time with them and bid goodbye. Seeing your loved one restored gives an appearance of peaceful sleep and wellness. The process of embalming services starts with preparing the body. Since its a surgical process, the body is first disinfected. Then the limbs are massaged to relieve the stiffness. Following this, the two main steps of embalming are performed – setting the facial features and the process of arterial or cavity embalming.
How Embalming is Done.
Arterial embalming involves removing the blood through veins and then replacing it with the embalming solution. On the other hand, in cavity embalming services, a small incision is made in the lower abdomen of the body to drain the gas and fluid content of the body. It is then replaced with formaldehyde-based chemical mixtures.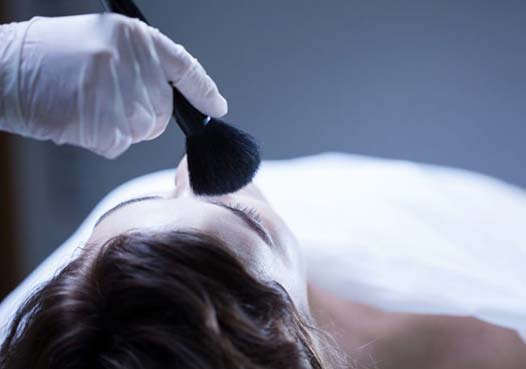 This is how embalming is done at Hospital.[/caption] The embalming services are highly surgical and involve a lot of planning and resources. Since it is highly technical, one should go with only experienced services. Our team assures you of the best of services.
Last Journey provides you with the following Embalming Services.
Certified and Professional Embalmers.
Preparing the body for Embalming.
Setting up of Facial Features.
Arterial/Cavity Embalming.
Cosmetic Preparation (Makeup, hair, and clothes).
Coffin Maker Certificate
Transportation Services
Our team works with the utmost care and compassion. We want you to mourn in peace and leave all the responsibilities, including embalming services, to us. Continuously working towards providing you with a fulfilling experience, the Last Journey team assures you that all your requirements will be well taken care of by us. If you want to book embalming services anywhere in India, please let us know. We provide complete embalming services, including coffin maker certificates and transportation.
Frequently Asked Questions
We're here to help
Submit your concern and we will get back to you within 5 minutes**