Select Your Location From Dropdown List
Lastjourney Blog
Raju Srivastava Dies at 58: Here's Everything You Should Know About Him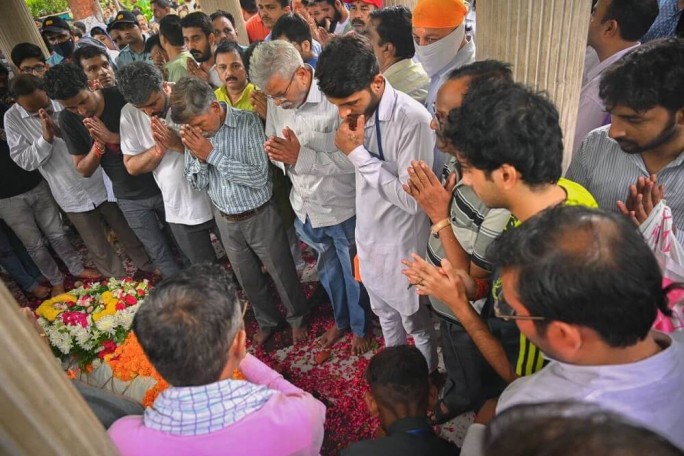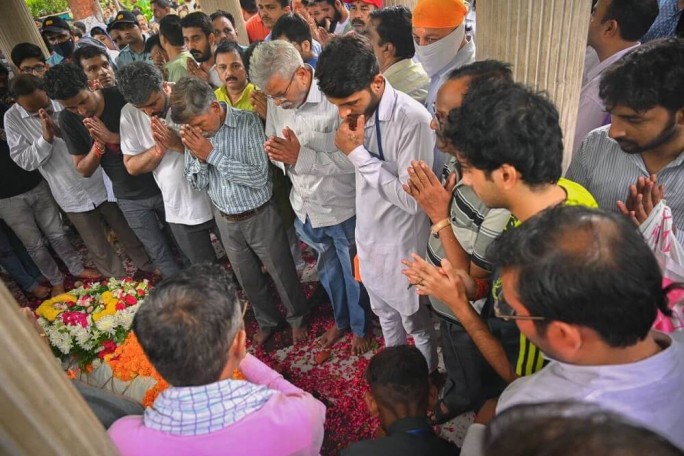 Reading Time: 4 minutes
It is always said that " laughter is a good medicine" and it not only heals the physical health of a person but the mental health also. But do you know that making someone laugh wholeheartedly is the toughest job in the entire world? It may be for many people but not for the late Raju Srivastava Ji who was lovingly known as "Gajodhar Bhaiya". The real name of Raju Srivastava was Satya Prakash Srivastava. He was very keen to observe the minute happenings in our daily lives and by involving those daily incidents in his script, tickled many hearts and brought brimming smiles to several faces. Unfortunately, the long continuation of giggling at Raju Srivastava's jokes came to an end on 21 September. One who made people laugh through his funny jokes and brilliant punch lines left them mourning over an immense loss of the whole nation. He died at the age of 58 due to a heart attack.
Raju Srivastava Cremated in Delhi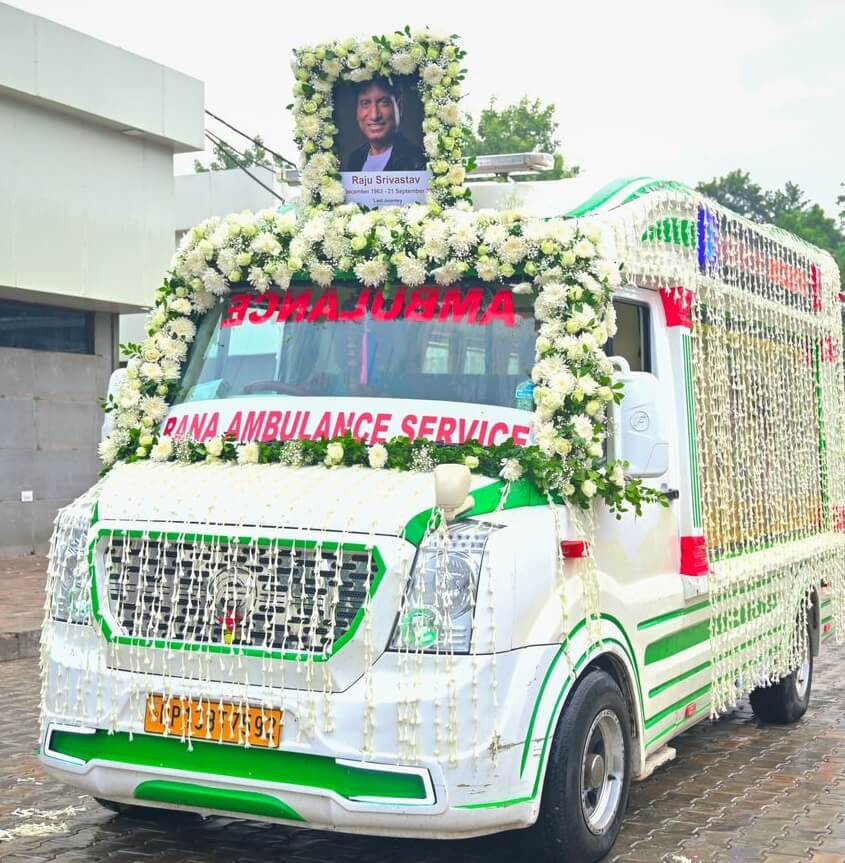 The inception of Raju Srivastava's bright career.
He was born and brought up in Kanpur city, Uttar Pradesh. The journey of Raju Srivastava started in his school days.
In his childhood, he was very fond of mimicking his teachers, principles, and friends. Every student and teacher loved his performance and they enjoyed it the most.
After completing his basic education he came to Mumbai to attain a lucrative career in the comedy domain. Initially, he did some shows and pictures but till that time he did not get that much fame and identity.
It is said that " The great Indian laughter challenge " show was the turning point of his career. Though he did not win the show, he won the hearts of many people through his clean and dignified comedy. People loved watching his performances with their entire families. He was the second runner-up in that famous comedy show.
His clever writing and great sense of humor made him the king of comedy. Today, it is not possible that a person who loves comedy shows or films but does not know Raju Srivastava. In short, you can say that the zone of comedy and mimicry is incomplete and void without him.
Family background of Raju Srivastava
He belonged to a middle-class family but he made his stars shine on his own.
His birthdate is 25 December and his birthplace is Kanpur city. He got the talent of stage performance as his legacy because his father, Ramesh Chandra Srivastava was a widely known poet and he also entertained people through his finely penned poems. His father also got a nickname as a famous poet and that was " Balai kaka".
Raju Srivastava had five siblings. His younger brother whose name is Deeou Srivastava is also a comedian by profession.
His wife Shikha Srivastava is a homemaker and there is one son named Ayushman and one daughter Antara of Raju Srivastava.
The marriage story of Raju and Shikha Srivastava is nowhere less than a cinematic tale. They first met at the wedding of the elder brother of Raju where he felt that Shikha is the one whom with he wants to spend his whole life. But it was not that easy as she was a cousin of his elder brother's in-laws' family. After 12 years on 1 July 1993, they tied their knot when their parents got agreed to this marriage.
His son is a sitar player by profession and he is still studying while the daughter of Raju Srivastava, Antara is an assistant film director.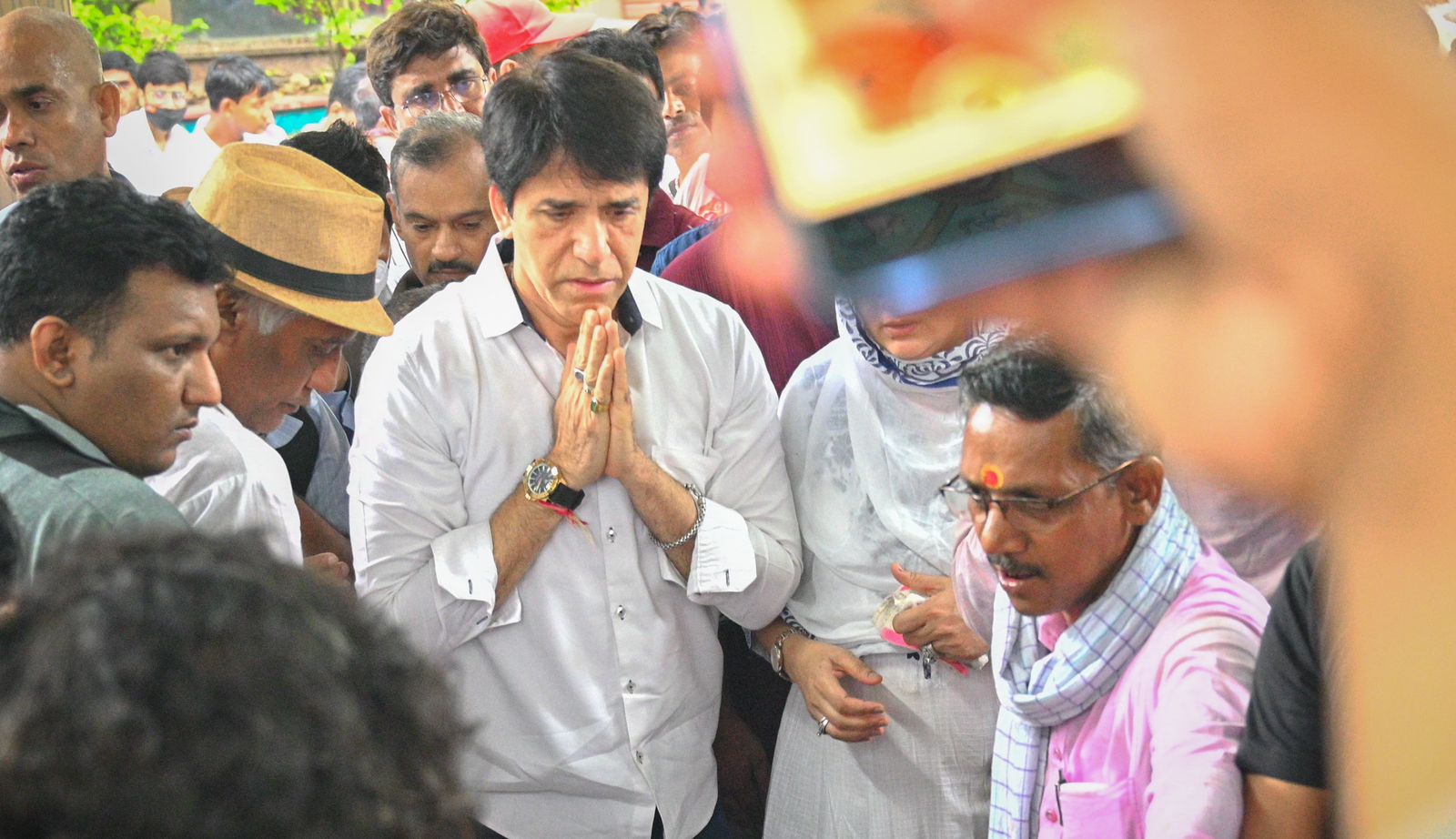 The political career of Raju Srivastava
Raju Srivastava was the part of Samajwadi party in 2014 and he took part in the Lok Sabha elections from Kanpur. But after some time, he returned the ticket and said that he is not getting enough support from the local units. Later he joined BJP on 19 march 2014.
He was a man of his principles and values. There is an incident that verifies his love for his family. His father was bound to sell his house as there was a lack of money for his daughter's wedding. After gaining ground and earning well as a comedian, Raju bought that sold house again at a price that was many times higher than the sold price. This shows that the things which belong to his family were very important and valuable to him.
After his demise, the entire nation is in a gloomy state. Everyone was speculating that he will return to the stage soon and start giving belly-aching performances as before but the universe had different plans that turned out unfavorable to all of us. He will always live in our hearts as Gajodhar Bhaiya. We all are surely going to crave the clean and dignified comedy in which he never used a single crass word or foul language. During this difficult time, the team of last journey stands strongly with the grieving family members, friends and fans.
Related Articles
Leave a Reply
Your email address will not be published. Required fields are marked *