Select Your Location From Dropdown List
Lastjourney Blog
What to say to someone whose dog /pet died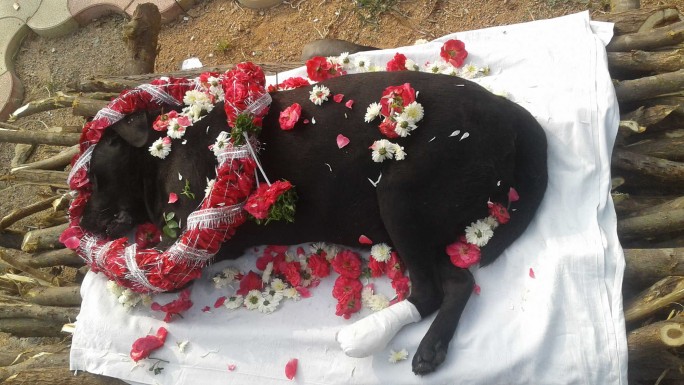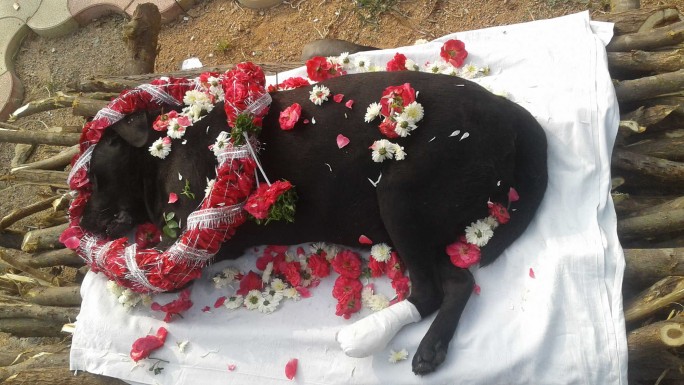 Reading Time: 4 minutes
Keeping a pet in the family as a member creates a strong bonding of emotions between all family members. But it feels like devastation when your loving furry family member leaves you and set itself on a new journey. People find themselves numb after hearing about any kind of loss whether it is related to a human or a pet because both losses are considered the loss of a family member. What you can say to the pet owners and how can you express the grief over their loss, is a tough question but through this article, you will get some help in this context. Especially when you are not a pet person.
Suitable Words for Consoling the Grieving Person-
Here are some words that you can use while sympathizing with your friend who is mourning the loss of a furry friend.
You can start a kind conversation with the person who is going through an unbearable loss by saying, " I am very sorry for your loss."
You can console the grieving person by saying, " I am here to listen to your grief, you can share it with me."
You can share the best memories of his / her pet and say, "The furry friend will always be in his/ her heart."
You can share any similar incident with the person and say, " nothing can fill the vaccine that your pet has created but I pray that you get the strength to accept this."
You can connect yourself with the deceased pet by remembering any moment and can say, "The (pet name) was so close to me, like a family member and I will keep (pet Memorial name) in my heart forever."
You can appreciate the loving nature of the deceased pet and say, "(pet name) loved you like a parent no matter what and now he will live inside your heart for the rest of your life. I will miss him too."
You can also say that you are affected by the absence of (pet name) and say," I am unable to stop thinking about him. May his love bring you peace and the loving memories you both created may comfort your aching heart."
You can appreciate the efforts of that person who loved and cared for the pet by saying, "Heaven must be grateful for having the most adorable pet now, you gave him the best home on earth and now he is in heavenly abode."
You can console the person by making him/ her learn to accept reality and say, " That soul can never die who gets immense love on earth. He will shine in the home of your heart and his beauty will be with you for eternity."
You can sympathize with the person by including some nature terms so that he or she can easily accept that it is a natural process. You can say, " I am sending love and strength while your best furry friend has crossed the rainbow bridge."
You can offer your time when the person is facing a tough situation and say," You are the best mom or dad that (pet name) can get on this earth. I love you and I am here for you to collect the precious memories of ( pet name) with you."
You can appreciate the loyalty of the deceased pet and say, " I have never seen such a loyal furry friend like ( pet name). He was special. Losing a pet like him is unbearable. May you get the courage to accept that and peace."
Points to keep in mind when you are saying these words
While consoling your friend, relative or close neighbour you should keep some points in mind so that you can refrain self from hurting them anymore.
You should not say the grieving person to replace the deceased pet with a new one. A loving pet can not be replaced with any other pet.
You should call the name of the deceased pet when you are talking with the pet parent. It makes them realize that you are truly connected with the pet.
Do not ask them to stop mourning the loss. Mourning is a natural process through which a person expresses grief. You should not limit their time of mourning as well because every person takes a specific duration to accept the loss.
Words play an important role in soothing or calming a person who is dealing with mental agony due to the loss of a loving pet. It is not necessary to express your sympathy by saying these words. You can give them a heartfelt card or note as well. In those notes or cards, you can write a touching message in remembrance of the loving pet.
What are the other ways to Console the Mourning Person and remember the pet?
In a time of unbearable grief, only words can not heal the aching hearts of the family members who have just lost a beloved pet. Some small gestures and things console the grieving person.
You can take help from the below-given points.
Sending or giving a personalized gift
Offering a personalized gift to the parent of the pet can be a nice way to soothe them. Here are some personalized gifting options.
A key chain- You can offer a key chain holding the image of the deceased pet will be a great way to remember the pet.
A wind chime – The melodious sound of wind chimes having small images of a pet is also perfect for gifting.
A personalized necklace – You can also take permission from the mourning family for taking the ashes or remains of the deceased pet. You can use the ashes of a deceased pet in a pendant and gift it to the person who was close to the pet.
You can also ask for the permission of the family and help them in organizing a donation drive in the name of the deceased pet.
These small acts of kindness can provide some relief to the person who is hurt badly due to the passing of a beloved furry friend.
Related Articles
Leave a Reply
Your email address will not be published. Required fields are marked *