Select Your Location From Dropdown List
Lastjourney Blog
99 Golden Years: Looking Back at the Life & Legacy of Betty White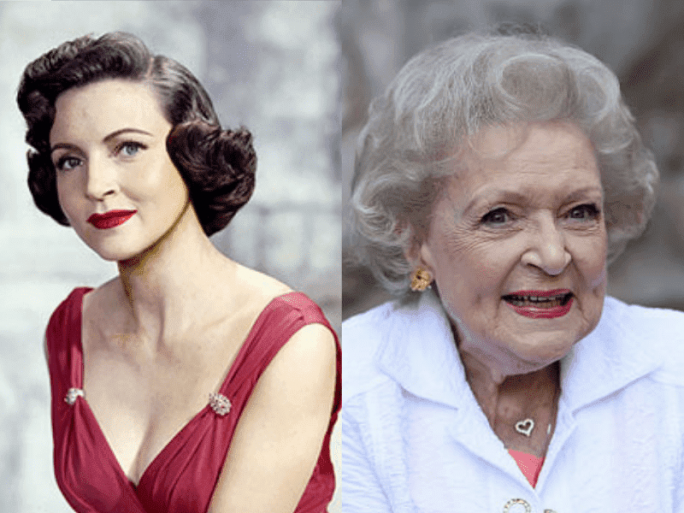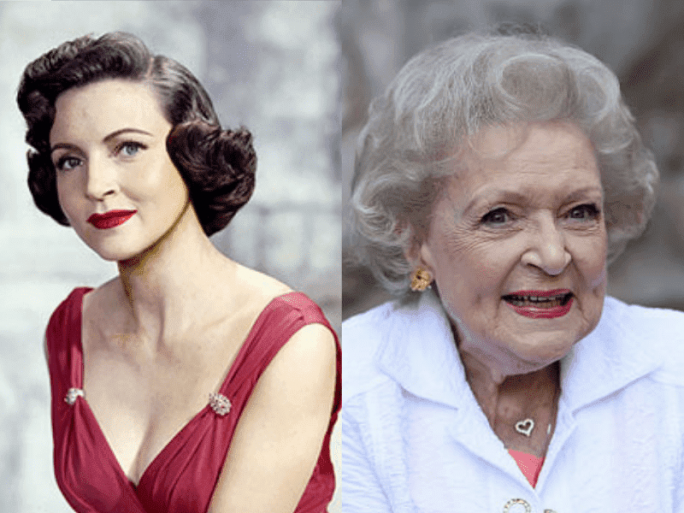 Reading Time: 4 minutes
Betty White's legendary legacy is impossible to completely portray in a single tribute. Her life spanned nearly a century, that includes more than eight decades in the show industry itself. 
It was all laugh-filled for the TV queen who died on December 31 at the age of 99, just a couple of weeks shy of her 100th birthday. She was possibly the most consistent vendor of that particular entertainment medicine the show business has ever known. White had sealed her legacy long before she died, with three famous parts serving as tent poles of a packed career. All brought to life by a personality more admired than any of them. 
Betty holds the title of the longest-serving performer in the Guinness Book of World Records. She was also featured on the cover of People's magazine, reflecting on life's secrets and (almost) turning 100. Here are some noteworthy highlights of her extraordinary remarkable career:
Early accomplishments and successes in life
Betty Marion White was the only child of Horace and Tess White. She was born in the Chicago suburb of Oak Park in 1922. Betty had a talent for acting and performing since she was a child. When televisions were common in homes, she and a friend played The Merry Widow's soundtrack in front of a television camera. The live images were then projected onto a screen on the first floor of the building.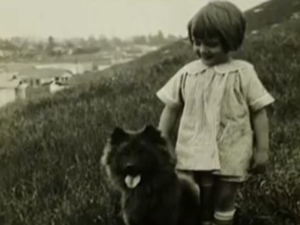 Betty became the host of Hollywood on Television, a five-and-a-half-hour, six-days-a-week variety show, in the late 1940s, following her volunteer service with the American Women's Voluntary Services during WWII. She was nominated for a Primetime Emmy for her work as a hostess in the early days of production, when men ruled.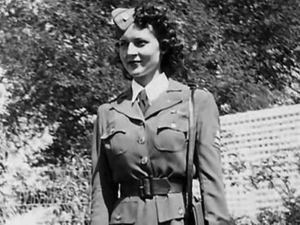 Betty formed her own production business, Banty, after the success of Hollywood on Television. She also produced the weekly series Life With Elizabeth. Betty received an Emmy nomination for the comedy, which aired in syndication for two seasons (1953-1955).
Betty's on-screen career grew in the 1970s and 1980s. She co-starred in The Mary Tyler Moore Show as the sultry and man-crazy Sue Ann Nivens with Mary Tyler Moore. Betty regarded the character as "icky sweet" with that persona, but only she could portray Sue Ann so beautifully.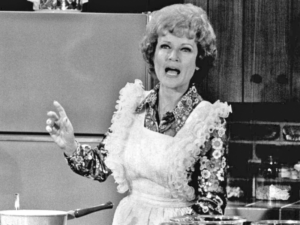 The stuck-up Ellen Harper Jackson, the daughter of Vicki Lawrence'c character Velma " Mama" Harper in the 1980s sitcom Mama's Family, was another character Betty admired. White quit Mama's Family in an episode of season two, despite the fact that she was starring in the largest role of her life.
Betty White & The Golden Girls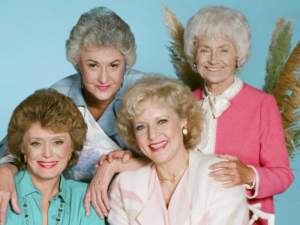 Betty's most well-known and coveted role as Rose Nyland came in 1985. Bea Arthur, newcomer Estelle Getty, and her Mama Family co-star Rue McClanahan all appeared in the NBC comedy The Golden Girls.
The sitcom followed four 50+ year old women who shared a room in tropical Miami, Florida. Despite having varied backgrounds, the four ladies became great friends and bonded over relationships, family, money, growing up, life experiences, and everything else.
Rose was a naive young lady. She was a scatterbrain at times, but she had a golden heart and was well-intentioned. Despite the fact that her personality irritated the other three, it blended nicely with Blanche's passion, Dorothy's dry wit, and Sophia's old-world, but blunt charm. The four had an irreplaceable enchantment that could only be lit when they were faced with a challenge, which was a constant throughout the seven-year run of The Golden Girls.
Betty continued to play Rose in the short-lived spinoff The Golden Palace when the series ended in 1992 owing to Bea Arthur's departure. The story, like its predecessor, covered a number of challenging subjects. The show, however, did not fare well in the ratings and was terminated after one season.
Later Years
Betty continued acting in her later years. She appeared in a number of guest-starring roles. Shows like Bones, Ugly Betty, and The Practice were among them. She was a voice actress on The Simpsons and Family Guy. In the fourth episode of Toy Story, she was also seen as Bitey White, a plush tiger.
Betty returned to television in 2010 as Elka Ostrovsky in the TVLand comedy Hot In Cleveland. Betty White also hosted and produced Betty White's Off Their Rockers, a reality show in which the seniors played pranks on the kids. The show ran for two seasons, from 2012 to 2014.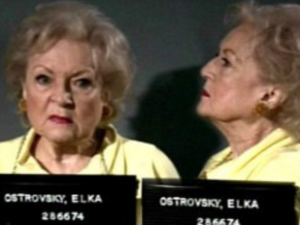 Falling in Love
Betty married Allan Ludden, the host of the popular game show Password, in 1963. She referred to him as "the love of her life." Betty met him while she was a participant on the show, and the two even appeared together in an episode of The Odd Couple. She never married again after her husband died of cancer in 1981. Betty said in a 2014 interview with Larry King, "Who wants the rest when you've experienced the best?"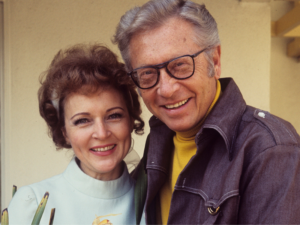 She was the stepmother to Ludden's three children from a previous marriage. She also devoted herself to animal welfare, which she grew to love exponentially. Betty spent nearly four decades volunteering at the Greater Los Angeles Zoo and the Morris Animal Foundation.
She was also an outspoken member of the LGBTQ community. People should marry if they love one another, she said. On The Golden Girls, same-sex couples were also featured.
Related Articles
Leave a Reply
Your email address will not be published. Required fields are marked *