Select Your Location From Dropdown List
Lastjourney Blog
Legendary actor and father of Mahesh Babu, Krishna, died at 79.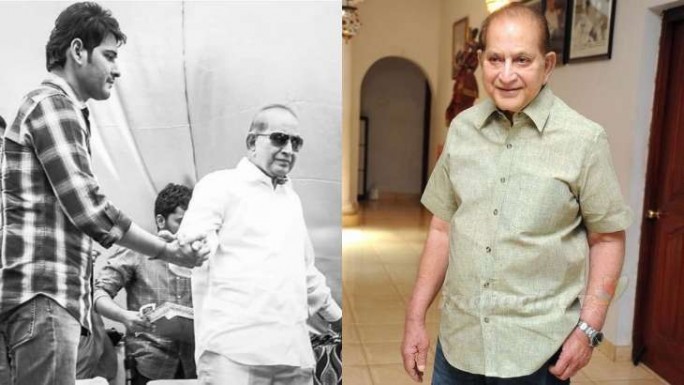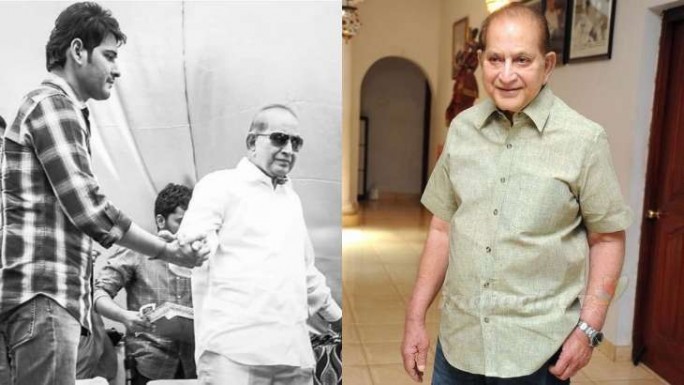 Reading Time: 4 minutes
The day of 15 November was disheartening for many ones, especially for the admirers of Telugu cinema. The renowned actor Ghattamaneni Krishna commonly known as Superstar Krishna took his last breath on this day. The actor suffered a cardiac ailment early morning on this day after which the close ones admitted him to a private hospital in Hyderabad.
The family declared that the funeral ceremony will take place on Wednesday, 16 November in Hyderabad with all the state honours. His son Mahesh Babu performed all the final rites of his late father Krishna in a dignified manner.
Who was Present at the final Ceremonies of the late actor Krishna?
The family organized the funeral of famous actor Krishna in Nanakramugda, Hyderabad. All the close family members were present during the final rituals of the late actor. Apart from family, relatives and friends, several celebrities who belong to the same industry were present there to offer the last set of prayers to the departed soul. The media persons witnessed Chiranjeevi, Vijay Devarakonda, Mohan Babu, Allu Arjun, Ram Charan and Jr Ntr, Rana duggubati, Prabhas, Naga Chaitanya and D Suresh Prabhu at the funeral.
What are the prime contributions of Superstar Krishna in the Telugu film industry?
The contribution of veteran actor Krishna is unmatchable in the Telugu film industry. He started his career as an actor in the early 1960s by playing small roles in films. Although he did not get the chance to portray the main character in his early days his work was undoubtedly beyond excellence. Finally, the day came when he played the role of a lead actor in the romantic movie Thane Manasulu. It was 1965 when he proved his talent in front of people and gained boundless love from his fans.
After that, he worked in several movies continuously and achieved unparalleled name and fame. Anyone can witness the majestic performances of Superstar Krishna in his blockbuster movies like Gudachari 116, Ave Kallu, Saakshi, Agent Gopi, Rahasya Gudachari, Gudachari 117 and many more. The most influential performance of the late actor Krishna was Alluri Sitaraman Raju. This impactful portrayal remains iconic to the present day in the hearts of many ones.  Due to performing several roles as a spy in the Telugu film industry, he is lovingly known as the " Andhra James Bond". In his 57-year-long career, he performed in 500 movies approximately and left a strong impact on the hearts of his fans. He became the heartthrob of the Telugu people by delivering iconic performances. His last movie Sri Sri was released in 2016. He became a director also in his long journey of the film industry.
How does he come into the film industry?
Late actor Krishna was not from a family who has an interest in working in the film industry. His parents wanted that Krishna should become an engineer after completing his graduation. But the things were destined for Krishna. When he was completing his graduation he attended a program where he saw Akkineni Nageswar Rao's felicitation. This enhanced his interest in the film industry. He joined a drama group known as Praja Natya Mandali and learned acting skills. The rest is written in history about Superstar Krishna.
The political career of the Late actor Superstar 
The demise of actor Krishna not only left the film industry in shock but the people who belong to politics are also in deep shock after hearing the sad news. He was equally popular in politics as he was in the film industry. He joined the congress party under the leadership of the Late politician Rajiv Gandhi in 1989. He contested in the Lok sabha election and won his seat. But unfortunately, he faced a defeat by Bulliramaiaha. After this, he left his political career and started focusing again on his films. But he never forgot to praise Mr. Rajiv Gandhi and his support at various occasions and ceremonies.
Who are the family members of the late actor Krishna?
His birthplace is Buripalem village of Guntur District in Andhra Pradesh. After completing his education at his native place he married  Indira Devi who passed few days before his demise. His second wife Vijaya Nirmala also passed away in 2019 after suffering from prolonged disease. His elder son Ramesh Babu was also an actor turned producer who passed in 2022. His younger son and a very popular actor Mahesh Babu performed all the last rites of his beloved father Krishna today.
Along with two sons Krishna had two daughters also named Padmavathi Ghattamaneni, Manjula Ghattamaneni and Priyadarshini Ghattamaneni.
Some hidden things about Superstar Krishna
It is said that actor Krishna did not start his career directly from the films. He played roles in several dramas, stage events, cultural events and theatre performances etc. When he joined the Praja nary a mandali and learned acting skills his interest got increased in this field. It is believed that after gaining a lot of appreciation from the audience in "Cheesina pappam kaseeki valeena", he decided to pursue acting professionally.
Some media sources state that during his college days Krishna shared his hostel room with some famous actors like Shoban Babu and Murali Mohan. This company played a pivotal role in Krishna's entry into the films and acting.
In 1972 he performed in nearly 17 movies and created a unique record in the film industry at that time.
What are the awards and recognitions of the late actor Krishna?
Filmfare lifetime achievement award – 1997
Honorary doctorate from Andhra university -2008
Krishna was not a hero only on the screen but he served the needy people of Andhra and become a real-life hero for all of them. He donated a good amount for the wellness of affected people and places during the floods in Andhra Pradesh. Though we will miss him on the screen, he will be alive in our hearts forever due to his good deeds and impactful performances in films.
Related Articles
Leave a Reply
Your email address will not be published. Required fields are marked *