Select Your Location From Dropdown List
Lastjourney Blog
Navigating Grief: A Guide to Funeral and Cremation Services provided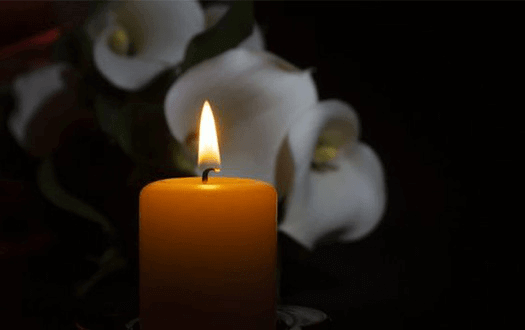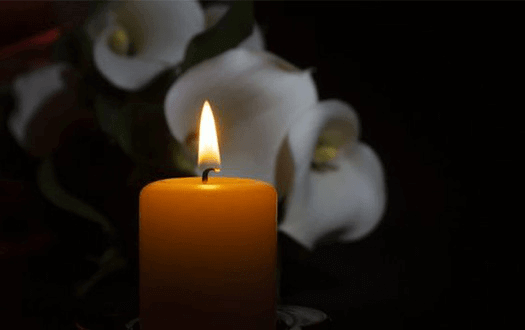 Losing a loved one is an emotional and challenging experience and navigating through grief can be overwhelming. During such times, funeral and cremation services are vital in providing comfort, support, and guidance to those grieving. Last Journey, a leading provider of funeral and cremation services, offers a comprehensive range of services to help families honor their loved ones and find solace in their time of need. 
Last Journey aims to navigate funeral and cremation services, including funeral arrangements, cremation options, dead body freezer box services, and dead body transportation.
I. Our Funeral Services
Last Journey offers a wide array of funeral services to cater to the diverse needs and preferences of the bereaved.
1. Funeral Planning with Last Journey: Notifying us will initiate the funeral planning process when a loved one passes away.
Our dedicated funeral directors assist in completing necessary paperwork and legal requirements. 
We plan and coordinate all aspects of the funeral service, ensuring that the wishes and preferences of the family and the deceased are respected.
2. Funeral Ceremony: The funeral ceremony is a time for family and friends to gather and honor the life of the departed. 
We provide a range of options to customize the funeral ceremony according to cultural, religious, or personal preferences. 
Funeral directors collaborate with the family to create a meaningful and personalized ceremony that reflects the essence of the deceased.
If desired, our funeral directors can help coordinate with clergy or celebrants to conduct religious or personalized ceremonies. 
We assist in selecting appropriate readings, music, and rituals, ensuring that the funeral service is a fitting tribute to the departed.
3. Visitation and Viewing: Visitation or viewing is a traditional practice where family and friends can see the deceased and offer condolences to the grieving family. 
We provide comfortable visitation spaces where mourners can share memories and support one another.
During visitation, our funeral directors create a serene and supportive environment, respecting cultural and religious customs.
We assist in organizing any additional elements, such as eulogies, music, or audio-visual presentations, to enhance the visitation experience.
II. Our Cremation Services
Cremation has become a popular choice for disposition, offering flexibility in memorialization options. We provide comprehensive cremation services that prioritize dignity and respect throughout the process.
1. Cremation Process: Our dedicated cremation experts ensure that the cremation process is carried out with the utmost care and adherence to ethical and legal standards.
We handle all aspects of cremation, including the preparation of the deceased, the use of specialized equipment, and the proper handling of cremated remains.
Families can choose to witness the cremation process if desired. 
Our cremation experts facilitate this option, providing guidance and support to ensure a meaningful experience for the family.
2. Memorialization Options: After cremation, families have various memorialization options to choose from, including.
We assist in burying the cremated remains in a cemetery or memorial garden.
We offer the option to place the urn containing the ashes in a designated space within a mausoleum or cremation garden. 
We guide the scattering of the cremated remains in a meaningful location in accordance with local regulations and guidelines. 
We offer services to transform some ashes into keepsake jewelry or other memorial items. 
III. Our Dead Body Freezer Box Services
In certain circumstances, such as funeral arrangements or transportation delays, Last Journey offers dead body freezer box services. These services ensure the proper preservation of the deceased until funeral preparations are finalized, or transportation can be arranged.
Last Journey's freezer boxes are designed to maintain a controlled temperature, preserving the body until it can be appropriately handled or transported. The compassionate team ensures that the deceased is treated with the utmost respect and care during this time.
Here are some of the critical features of our dead body freezer box services on rent that you can avail of:
We provide services regarding the dead body freezer box on rent 24×7. 
Our prime focus is the doorstep delivery of freezer boxes at the required time. 
The freezer box arranged by the team will be well equipped with the essential features and smoothly operational.
Our professional team will guide the deceased person's family regarding the temperature setting inside the freezer box so that they can fix it according to their needs.
The dedicated staff of Last Journey will be available at your doorstep to resolve the issue immediately if you find any in the freezer box.
After the cremation or any other final ritual, we take the responsibility of returning the freezer box.
IV. Our Dead Body Transportation Services
To facilitate the safe transfer of the deceased, we provide professional dead body transportation services. Our experienced team handles all aspects of transportation, including obtaining necessary permits, providing suitable transportation containers, and ensuring proper handling procedures. 
Our international and interstate dead body transportation services include several crucial components:
We liaise with foreign countries and the Indian embassy, ensuring effective communication and regulation compliance.
Our team clarifies local police or authority requirements, facilitating the necessary procedures for transportation.
We help obtain the death certificate from the authorized department or hospital in the foreign country, ensuring all documentation is in order.
To ensure the safe transportation and preservation of the deceased, we provide mortuary and ambulance services in foreign countries.
Our team ensures proper embalming of the deceased to prevent decomposition during transportation.
We handle flight ticket bookings for family members participating in the repatriation and air cargo tickets for the deceased. 
We provide end-to-end transportation services, relieving families of logistical burdens.
Our team guides families through the complex legal documentation required for transportation, offering support in arranging and submitting the necessary paperwork.
Exploring the Path of Loss with Last Journey
Navigating grief is a profoundly personal journey, and Last Journey recognizes the importance of providing compassionate and comprehensive funeral and cremation services to support families during this difficult time. 
Individuals can make informed decisions that honor their loved ones and facilitate the grieving process by understanding the various aspects of funeral arrangements, cremation options, dead body freezer box services, and dead body transportation. Last Journey's dedicated team of professionals is committed to providing guidance, support, and respect throughout the journey of saying goodbye to a loved one
Related Articles
Leave a Reply
Your email address will not be published. Required fields are marked *