Select Your Location From Dropdown List
Funeral Services Pune
Our funeral services offer end-to-end assistance to help families mourn in peace. From transportation to cremation, we guide you with care and compassion through the difficult time of grief.
10,000+
Successful Services
Steps To Be Done
Effortlessly plan a dignified farewell with our 3-step process - Quick, Reliable, and Hassle-Free.
Testimonials
Thank you for fulfilling my mother's last wish. Your team successfully managed to cremate my mother at her birthplace.
Anukool Sachdeva
Funeral Services
I am so thankful for the caring and professional staff they made the process much less overwhelming.
Anirudh Das
Funeral Services
The prayer meeting organized by the Last Journey captured the personality and essence of my beloved
Sandeep Anand
Funeral Services
A funeral service provides a special time of honouring, reflection, and healing!
The last Journey will provide for a dignified funeral of your loved one:
24*7 funeral services including cremation/burial
Serving to people of all religions and communities
Dead Body transport in Pune by road
Ambulance/Mortuary Van/Hearse on Fire
At-home delivery of Dead Body freezer box Pune
Provision of Antim Sanskar Samagri Kit
Full arrangement of Chautha(Uthala), Tehravin, Asthi Visarjan
Pandit/Priest to conduct the funeral rituals
Obituary printing in newspapers
Funeral Pre-Planning in Pune
Last Journey Funeral Decor Services in Pune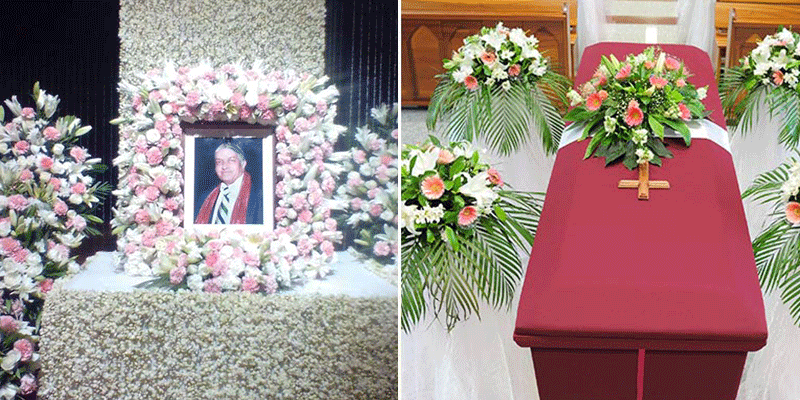 In our religions, conducting the funeral service of our loved ones is very crucial as it allows the soul of the deceased to achieve some peace. When a loved one passes away, it becomes difficult for the mourning family to run here and there to make all the necessary funeral arrangements. Hence to support families in their hard times, the Last Journey offers end-to-end funeral services in Pune. We help you in all the services such as obtaining the death certificate, embellishing the loved, preparing the bier, transport services of hearse and mortuary van, arranging for the pandit, delivery of antim sanskar samagri kit, bookings with the cremation ground, post-cremation ceremonies, catering services, and much more.
Funeral Pre-planning in Pune
It is a painful experience to deal with the passing away of a loved one. Furthermore, disputes and clashes regarding the wishes and wants of the deceased can cause negative feelings at home. Hence to alleviate such stress we offer Funeral Pre-Planning services. Planning your funeral is a smart decision both financially and emotionally. Our pre-planning services include arranging legal formalities, deciding for finances, selecting the type of service, deciding products and floral arrangements, settling donations, and determining any other wishes.
Special Funeral Services
Being a comprehensive funeral service provider we also offer some special services:
Last Journey Theme based Funeral Decor
Green Funeral Services
Counselling Services
Dog therapy services
Prayer meetings via Zoom
The caring and knowledgeable professionals at the Last Journey are here to support grieving families through this intense time. All our services are personalized to suit your needs and to pay a fitting tribute to the lost person. You can count on us to plan an honourable and customized funeral service. In case you may have doubts regarding the rituals and ceremonies we will guide you through them You are welcome to call us at any time of the day, any day of the week, for immediate assistance.
Frequently Asked Questions
We're here to help
Submit your concern and we will get back to you within 5 minutes**