Select Your Location From Dropdown List
Lastjourney Blog
How to Create a Peaceful and Welcoming Prayer Meeting Hall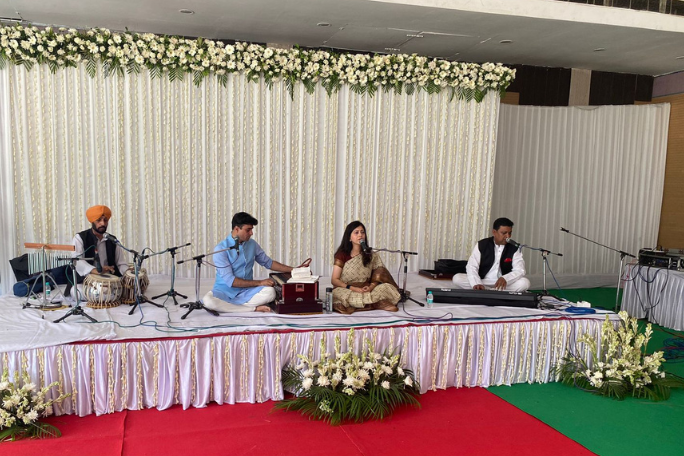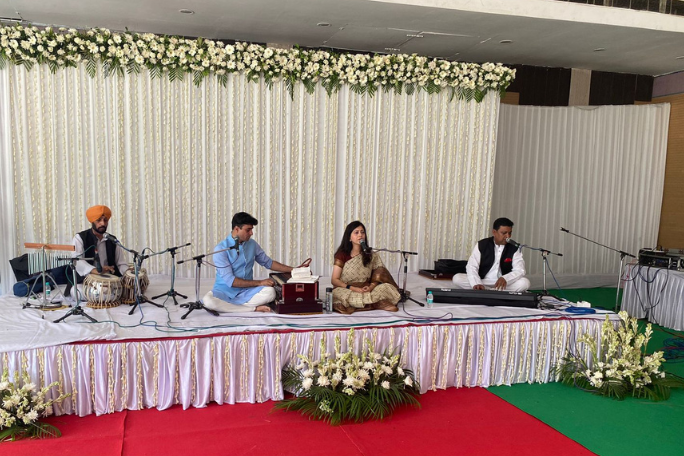 In the fast-paced and often chaotic world we live in, finding a place of peace and calm is essential to our spiritual well-being. A Prayer meeting hall provides a shelter for spiritual meditation, solidarity, and consolation. It is a space where individuals come together to seek solace, offer supplications, and find comfort in their faith. Creating a peaceful and welcoming prayer meeting hall is important to ensure that guests can fully immerse themselves in their spiritual journey. In this, we will explore the art of crafting a peaceful and inviting prayer meeting hall, including design elements, decor choices, and considerations for creating an atmosphere that is peaceful.
- Organize and Simplify
A clutter-free environment is essential for creating a peaceful atmosphere. Begin by cleaning up the prayer hall. Remove any distracting elements and concentrate on simplicity. A clean and clear environment allows individuals to focus on prayer and meditation without distractions.
- Select Calming Colors and Lighting
Colors have a strong influence on our emotions. Choose calming colors for the walls and decor like soft blues, greens, or earth tones. Additionally, invest in soft, ambient lighting to create a relaxing atmosphere. Avoid bright, fluorescent lighting, which can be distracting and unpleasant in a meditative environment.
- Comfortable Seating Arrangements
Ensure that the seating arrangements are comfortable and ergonomic. Invest in padded chairs or cushions for floor seating. Adequate seating helps individuals to relax and concentrate on their prayers without being disturbed.
- Sound and Acoustics
Pay attention to the acoustics of the prayer hall. Ensure that sound carries well without echoes, making it easier for attendees to hear and participate in group prayers. Soft background music or chants can also enhance the ambiance.
- Affordability and Accessibility
Ensure that your prayer meeting hall is accessible to people of all abilities and backgrounds. Consider providing seating for individuals with physical limitations and materials in multiple languages to be inclusive.
How do you book a Prayer Meeting Venue in Delhi?
In a bustling metropolis like Delhi, finding a peaceful and welcoming venue for prayer meetings can be a transformative experience. Whether you're planning a religious gathering, a memorial service, or a spiritual retreat, booking a prayer meeting hall is the first step towards creating a meaningful and memorable event. The process of booking a prayer meeting hall in Delhi provides insights and tips to help you navigate the diverse options available in the city. Booking and hosting a prayer meeting in Delhi can be a fulfilling experience, creating a space where attendees can find solace, connection, and spiritual nourishment.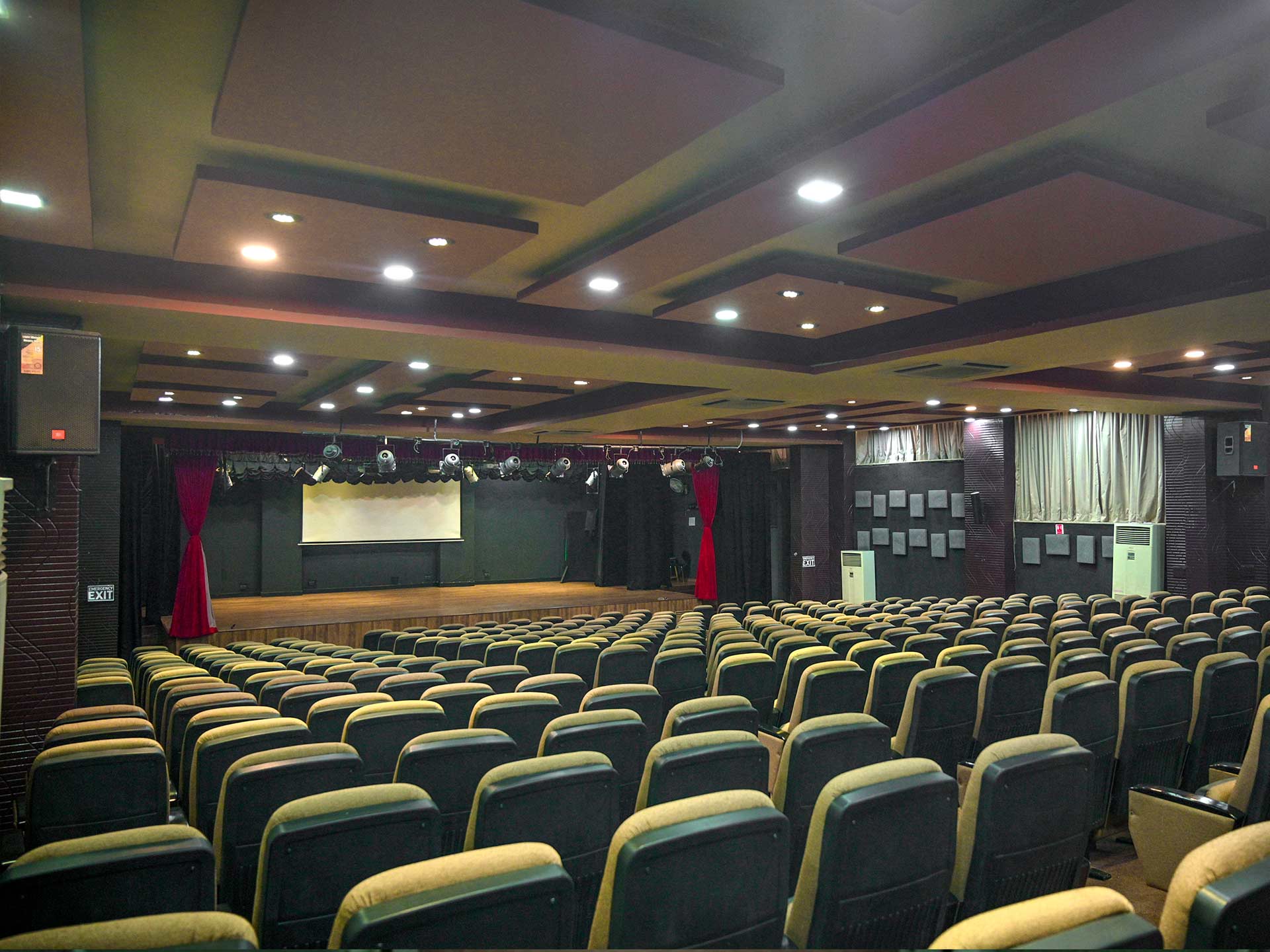 Top Prayer Meeting Venue in Delhi
Booking a prayer meeting hall in Delhi may seem like a challenging task, given the city's vast offerings. However, with careful planning, research, and communication with venue providers, you can find the perfect space to host a spiritually enriching and memorable event. Whether it's a religious ceremony, a memorial service, or a meditation retreat, Delhi's prayer meeting halls offer diverse options to cater to your unique needs and preferences. Here are some top prayer meeting venues in Delhi for booking:
- Arya Samaj Mandir
Arya Samaj Mandir is an auspicious place for conducting prayer meets. Religious meetings have been held at this hall for many years, and they have a strong reputation for providing the best services. The hall is open to individuals of all religions. It is ideal for gatherings with family and friends because it offers all of the necessary facilities.
IIC- India International Center is one of the most prominent, easily accessible, and conveniently located sites. It is supported by excellent infrastructure and has everything needed to organize any kind of event, including prayer meetings. The halls and rooms provide a unique setting and a peaceful environment, making them ideal for hosting prayer meetings for loved ones.
- Arya Samaj Prayer Hall
Arya Samaj prayer hall is designed and structured to meet the requirements of such gatherings. It gives you a peaceful space in which you can remember the wonderful and cherishing moments you shared with the departed soul. People might sit here for hours meditating to regain their peace and control after suffering a devastating loss. The wide and open area outside the prayer hall helps in reducing traffic congestion.
- Club Vita Prayer Hall
People searching for a peaceful environment to show regard and honor to the departed soul in the form of final rites will find the Club Vital Prayer Hall to be perfect. The clean and neat surroundings, peaceful mood, and pleasant setting make it an ideal spot for grieving. Because this location is well-known, getting there is not difficult. The place is well-known by the people so there is no problem in getting there. There is plenty of space outside the hall which helps to reduce rush on the arrival and departure of the visitors.
Why should people choose Last Journey as a funeral director to assist them with the cremation of their loved ones?
Last Journey comes top among such service providers. We not only assist people in booking the prayer hall, but we also assist them in arranging the necessary final rituals. We assist with various kinds of responsibilities related to a person's demise. We organize the funeral rites on behalf of the bereaved family members. We believe that being with close friends and family at a difficult time is important. Choosing the right place for conducting the final rites of a deceased soul is an important consideration. After the death of a loved one, it is impossible to work efficiently in a state of anxiety and mental distress and choose the appropriate location for rituals such as Tehravin / Chautha and prayer meetings. You can completely rely on the Last Journey team member regarding the arrangements.
Last Journey is working in various fields which are related to the demise of someone. Along with arranging the places for prayers, we also provide our funeral services. The main funeral services on the last journey are:
- Singer/Artist Services
Last Journey will employ an artist/singer who has already performed at funerals. It's always a good idea to hire a professional funeral singer who understands how a funeral ceremony works and can also provide you with music that matches your preferences. You may rely on us to find someone who is familiar with your culture if you want the singing to be done in a language other than Hindi. Funeral singers may provide something special to a funeral with their music and hymns, which they sing superbly.
- Catering Services
Last Journey offers the best funeral catering service. We have a large menu with customizable dishes and over 1000 selections including different cuisines, vegetarian alternatives, and pure Satvik meals - options based on traditional beliefs. Affordable rates and packages customized to specific needs, freshly prepared meals, and Prashads prepared in hygienic kitchens.
- Prayer Decoration Services
The decoration of the place with flowers and other items enhances the beauty and serenity of that place. Last Journey's professional team is always ready to assist those who are looking for assistance in planning last rites for a loved one. Our team offers some refined and beautiful ideas for honoring a deceased loved one's life journey and making the prayer ritual memorable for a lifetime. Many cities, including Delhi, Mumbai, Chennai, and Bangalore, are familiar with our prayer decoration services.
- Pandit Ji for the Funeral
Last Journey will arrange for the final rites to be performed by a Priest/Pandit. Pandits are well-read and well-versed in customs and traditions. Our Pandit for funeral services will also prepare for the cremation service. You will be provided with accurate information about the things, rituals, and cremation grounds. The Pandits will perform the appropriate rituals at the cremation grounds with the lead mourner of your family. Our pandit for final rites will assist you with the ceremonies of Asthi Visarjan, Chautha, and Tehravin.
- Virtual Prayer Meeting Services
Last Journey organization is well-known in the field of the funeral industry. Here are some qualities that lead people to choose the last journey team for virtual/ online prayer meetings. Our professional team is very proficient in arranging all the required equipment for virtual prayer meetings. They understand how to deal with the grieving families. We as a team leave no stone unturned in providing services on time because that is our only way to sympathize with the mourning people.
Last Journey professional team creates a peaceful and accommodating environment that allows mourners to come together, share their grief, and find comfort in the presence of loved ones. We stand with the families from the booking of a place to completing the entire process.
Related Articles
Leave a Reply
Your email address will not be published. Required fields are marked *